Is this newsletter just for people who want to stalk you?
Yes! And you may want to stalk me too because I'm cute and have cartoons! Also, you'll get answers to such burning questions as
​
What has David been up to?

Did he finally write a book?

What new silliness has he published around the Interwebs?

Is he a YouTuber now?

Is he going to offer online curses?

Did he really win a Nobel prize?! Or, better yet, did he win the Oyster Eating World Championship?!

Is he finally going to release that video of himself eating a bucket full of mealworms?

Will he continue to write about himself in the third person to make others believe he's a celebrity?!
​
C'mon, you perky little meerkat you. Sign up already! Let me send you weird emails :)
​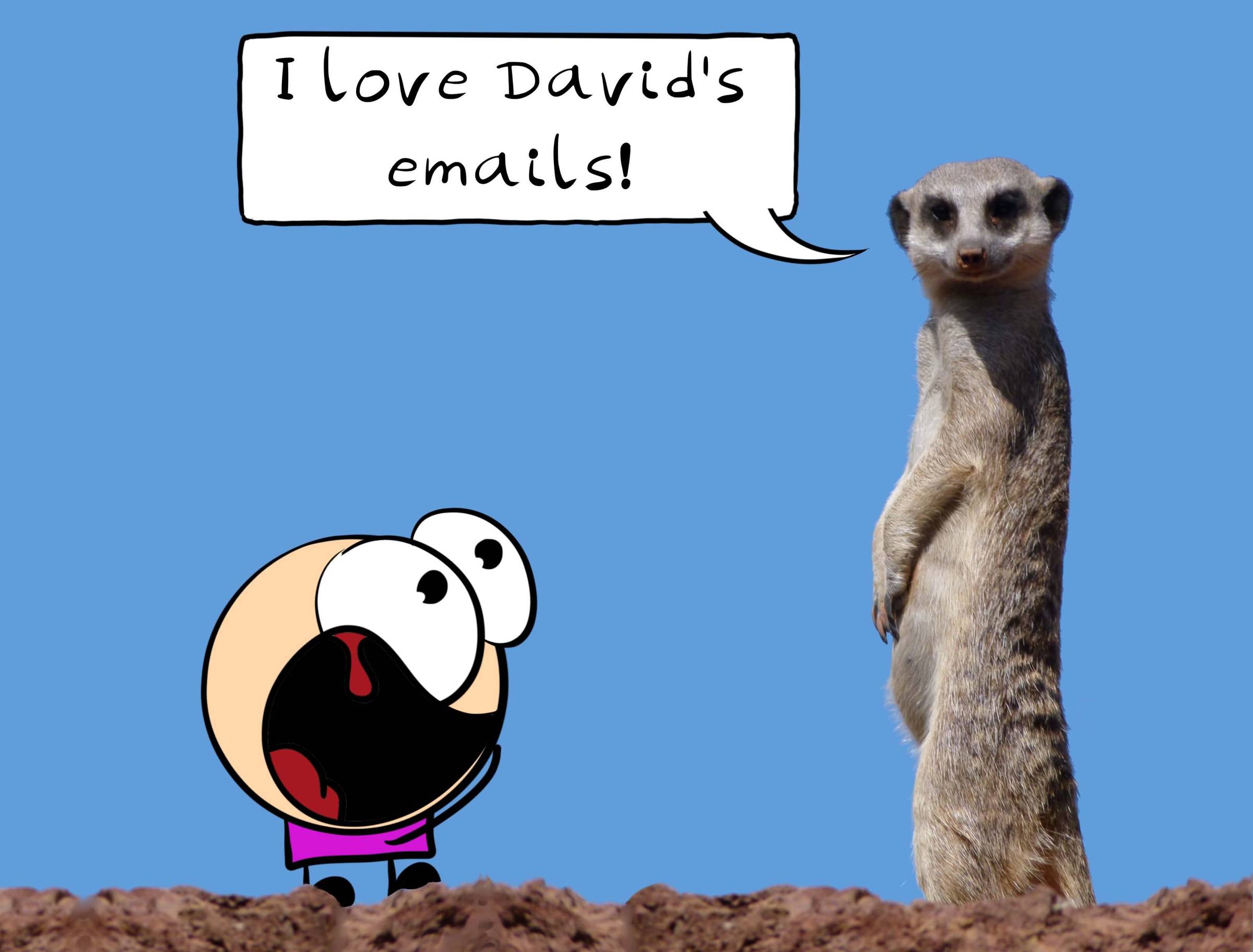 ​